CT-SUITE (B73815H-C)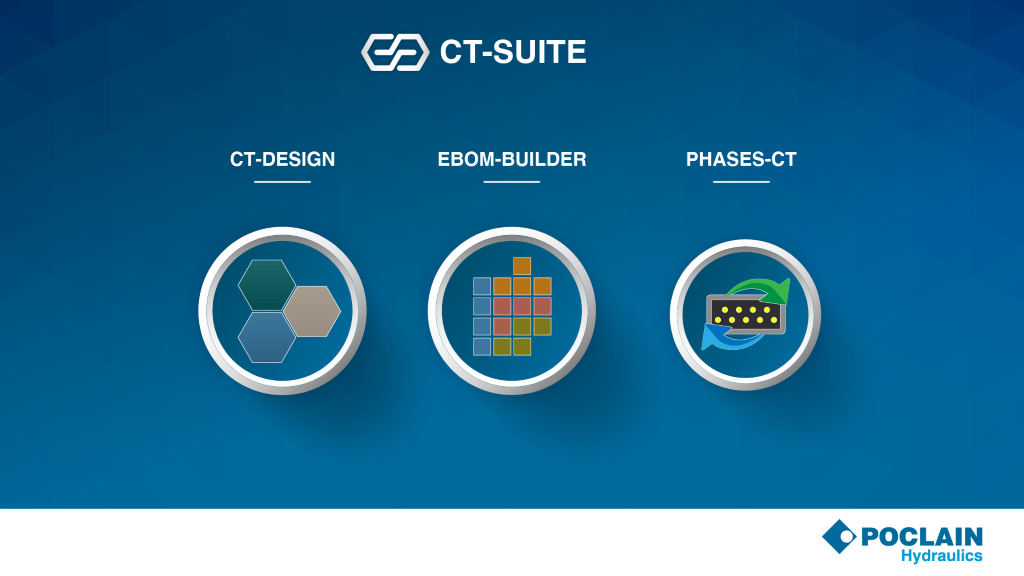 The CT-Suite software is a graphical interface to be installed on Windows operating systems. It will allow you to create and diagnose your own design for the CT SmartDrive.
Download
Help Center
Documentation
MD5 file integrity:
22fa054f5a4c58637d032f1c6d6d95e6
Description: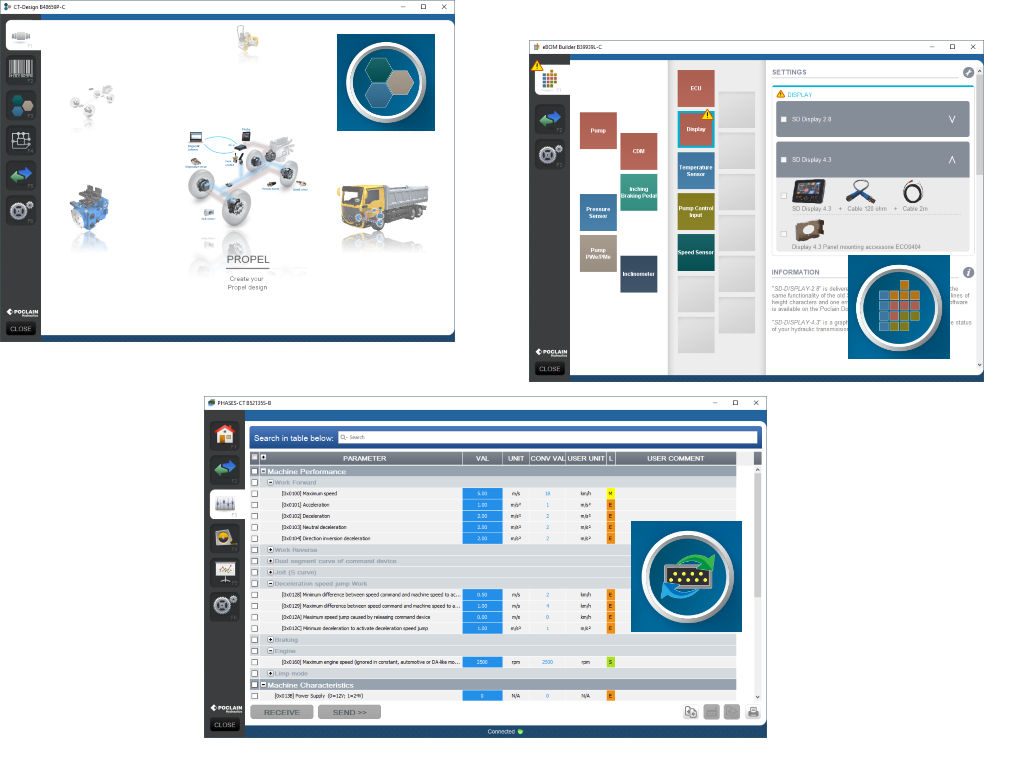 Poclain now offers CT-Suite to all its customers. With this software suite, Poclain brings together all the software tools to design and diagnose your electronically controlled hydrostatic transmission. In a few clicks, create your control software with the CT-Design tool, create your electronic bill of materials with eBOM Builder, and communicate with SmartDrive CT ECUs with Phases CT.
The ease of use of CT-Suite gives you access to the Poclain electronic ecosystem.